Tannins Make the Wines Go Round
Tannins in wine come from the skins, stems and the seeds of the grapes; and also the wood barrels used during aging. Ok, they can also come from wood chips and tannin powder…this reminds me of lyrics from Elton John's "Country Comfort":
Down at the well they've got a new machine
The foreman says it cuts man-power by fifteen
Yeah but that ain't natural well so old Clay would say
You see he's a horse-drawn man until his dying day
Wood chips and tannin powder…that just ain't natural. Anthony is much more of a horse-drawn man anyway.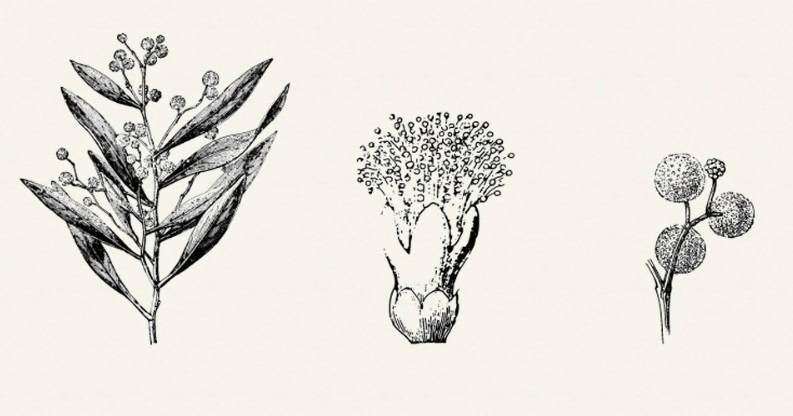 Why Do I Hear About Tannins all the Time
Tannins in wine add both bitterness…a taste we all know…and astringency…that tactile sensation you get that coats your mouth with dryness.
Here are five good reasons winemakers, wine bloggers, somms and wine snobs (was that redundant?) talk about Tannins: they are a key component of a wine's texture, structure, complexity, weight/mouthfeel and ageability.
All Grapes Aren't Equal When It Comes To Tannin
Our grapes with the highest tannins (in order) are Petit Verdot, Cabernet Sauvignon, and Malbec. The others (also in order) Zinfandel, Merlot and Cabernet Franc would be classified as grapes with lower tannins. Other's with high tannins (but not at Sixmilebridge) are Tannat, Petite Sarah, Syrah and Tempranillo. You would find varieties such as Grenache and Pinot Noir on the lower end of the spectrum.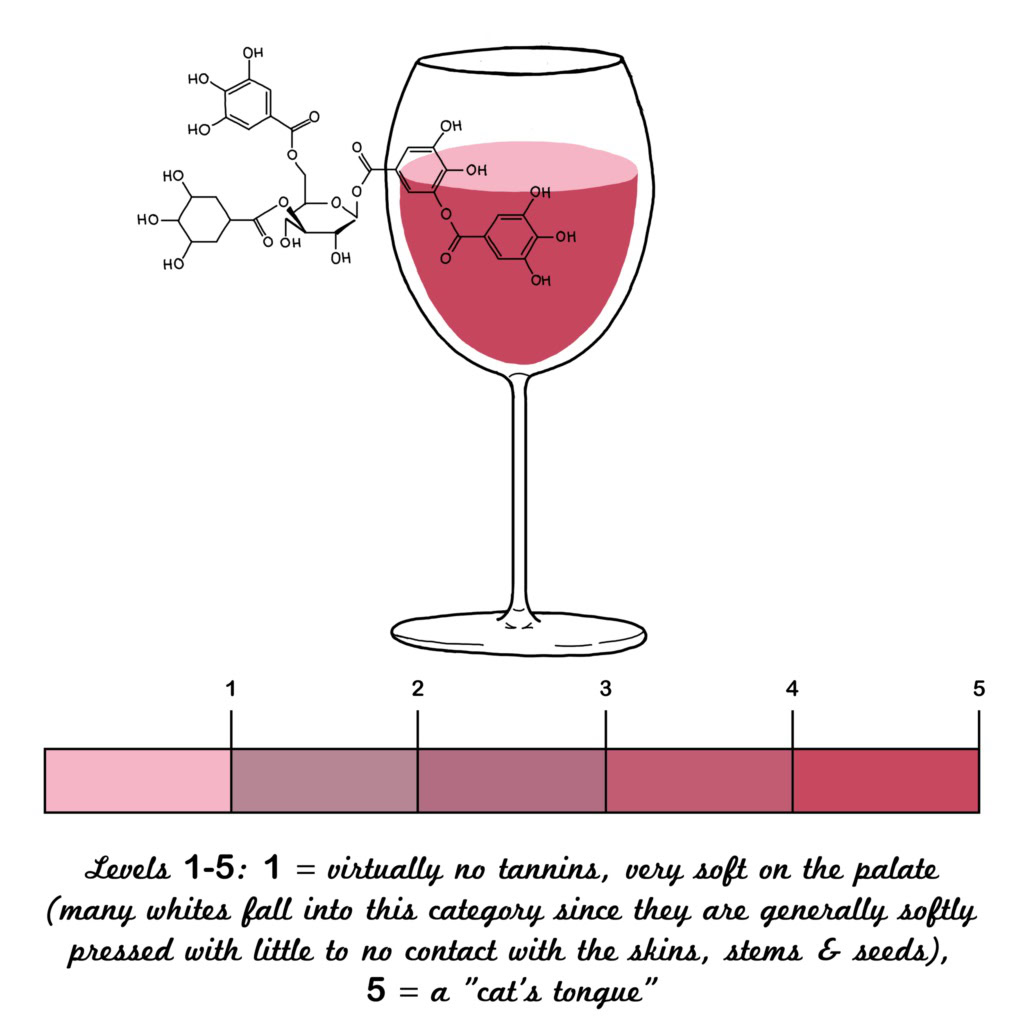 Words To Describe Tannins In Wine
Silky. Velvety. Smooth. Plush. Rich. Opulent. Supple. Round.
These are all tactile descriptors for the texture of wine. Often these words would apply to tannins that have softened with age. In essence, an older wine has more integrated tannin and in many ways may be becoming more appealing. Sometimes such tannins are referred to as "resolved tannins" and are smooth, soft and no longer astringent.
Grippy. Chewy. Green.
These are words usually reserved for young wines with plenty of tannin that have not yet had time to soften. Call back to the fruit snack from earlier…but hopefully without the spit take.
Sucks now. Sucks later. If a wine has a harsh, bitter and unbalanced tannic structure to begin with, if you follow Orson Wells' admonition about Paul Masson wines, such a wine will never be sold.
In this case, time does not heal all.
Btw, all grapes have tannins.
White grape juice usually doesn't see much time on its skins, isn't fermented with its stems and usually doesn't see any or little barrel time. This essentially deprives it of tannin sources. Now you know why there is not a lot of talk about tannin in white wine.
A winemaker strives for balance between the fruit, alcohol, acid, and tannin. If the winemaker achieves a balance among these components, even a young wine can have tannins sufficiently integrated so as to tamp down the bitterness and the astringency while still providing texture, structure, weight, complexity and age-ability to wine.
Sláinte,