Winemaking
Thoughtful Interpretations of Bordeaux Varieties
Restraint
In a place this powerful, nature calls the shots. Our vines cling to steep, unrelenting limestone slopes, buffeted by wind and warmed by the sun. The earth, the sky, and the pull of the ocean work in unexpected ways to bring forth fruit that's simultaneously stirringly powerful and heartbreakingly beautiful.
Discovery & Methodology
We have found that this terroir imparts unexpected elegance to Cabernet Sauvignon, surprising delicacy to Merlot, savory warmth to Malbec. Our fruit is naturally high in acidity, with infinite amounts of phenolic potential. It hums with energy. We pick early, which keeps our alcohol levels in check. We never fine or filter. Our cooperage varies depending upon the vintage and grape variety. The experience of blending our barrels is nothing short of revelatory, year after year.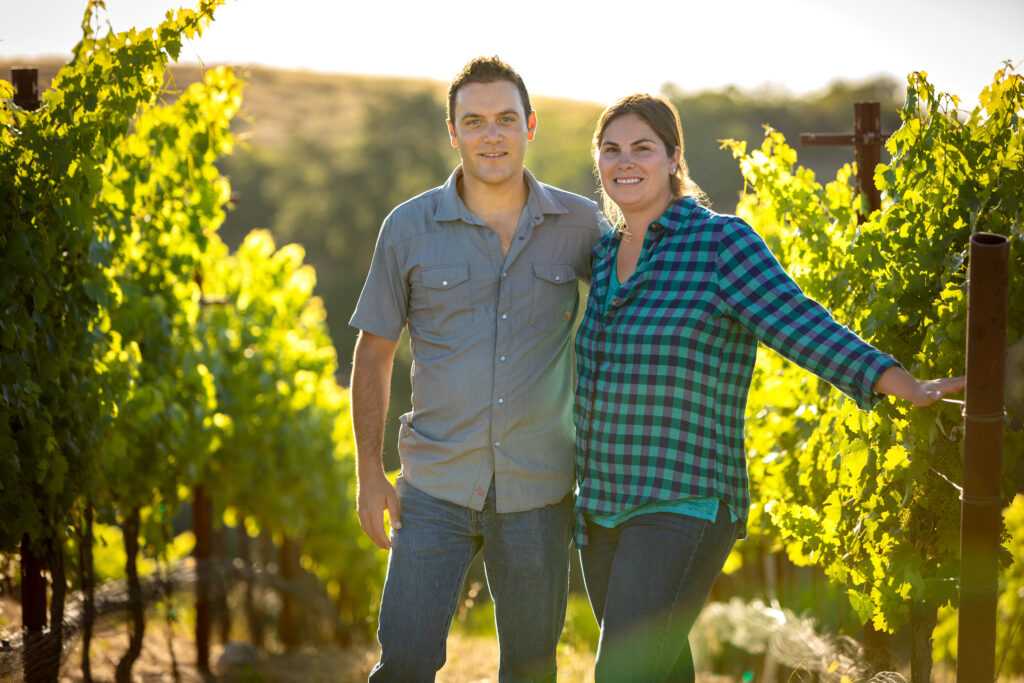 Kinship
The world's greatest wines are estate-grown. Vineyard and cellar, cluster and barrel, grape and bottle—all are part of a unified whole. At our estate winery, winemaker and vinetender, Anthony and Hillary Yount, are husband and wife, father and mother. For them, our bottlings aren't just business; they're personal.
I don't want to make the same wine every year. Each wine should be expressive of the vintage and the place.
Our Offerings
Become a Member
For priority access to our limited-production wines, join the Sixmilebridge Club. Members receive rare selections bottled exclusively for them, and enjoy complimentary tastings, invitations to private events, and more.