Vineyards
Rugged Paso Robles Terroir,
Gentle Organic Farming
Sky, Stone, Slope, Sea
Welcome to Peachy Canyon. This twisting, winding ravine marks the northern border of the Willow Creek AVA and the southern edge of Adelaida. This is a land of oak, walnut orchards, and olive and almond trees. Native grasses sway between the vine rows.
Pigment
This is a land of color. The wild grassland is emerald in the winter, when the vines are dormant, and gold in the summer, when the grapevines are brilliant green. The hillsides are dotted with wildflowers, delicate California sagebrush, fluffy, white-flowered coyote brush, crimson-dotted hollyleaf redberry, yellow flannel bush, and magenta chaparral pea.
Even the earth beneath our feet is colorful. Porous, calcareous limestone marks the soils of the world's greatest viticultural regions, lending acidity to wines. Composed of primordial fossilized ocean floor, it is typically white. But here in Peachy Canyon, our limestone glows a rosy pink, indicating the presence of rusted iron and telling a geological tale 10 million years in the making.
Elements
In all of Paso, Adelaida is the winegrowing zone highest in elevation. Our vineyards perch at 2,000 feet of altitude, and get 360 degrees of exposure. It's not an easy life for the vines. The temperature swings are dramatic, the daylight sunshine intense, the fogs and breezes off the Pacific chilling. Our grape clusters are small, their skins thick. Each berry bursts with intense flavor.
Sixmilebridge's vineyards are high in elevation, they face multiple aspects, they're on steep slopes, and the soil structure is a challenge. But you know what? That's what excites growers. The tougher the terrain, the more characterful the wine.
Eternity
We could make more wine, but to do that, we'd have to alter the ethics of our viticultural approach. And we aren't willing to compromise. We have farmed organically since day one. And we work sustainably, using water judiciously and offsetting our energy use with solar panels. Sit on our patio or deck for long enough and you'll see (and hear) finches, blue jays, red-tailed hawks, and the occasional bald eagle. At twilight, we see turkey, deer, and coyote. We dodge rattlesnakes, and steer clear of bobcats and bears. Because our pesticide- and insecticide-free estate has always been, and always will be, a haven for a wide range of wildlife.
Our Trio of Vineyards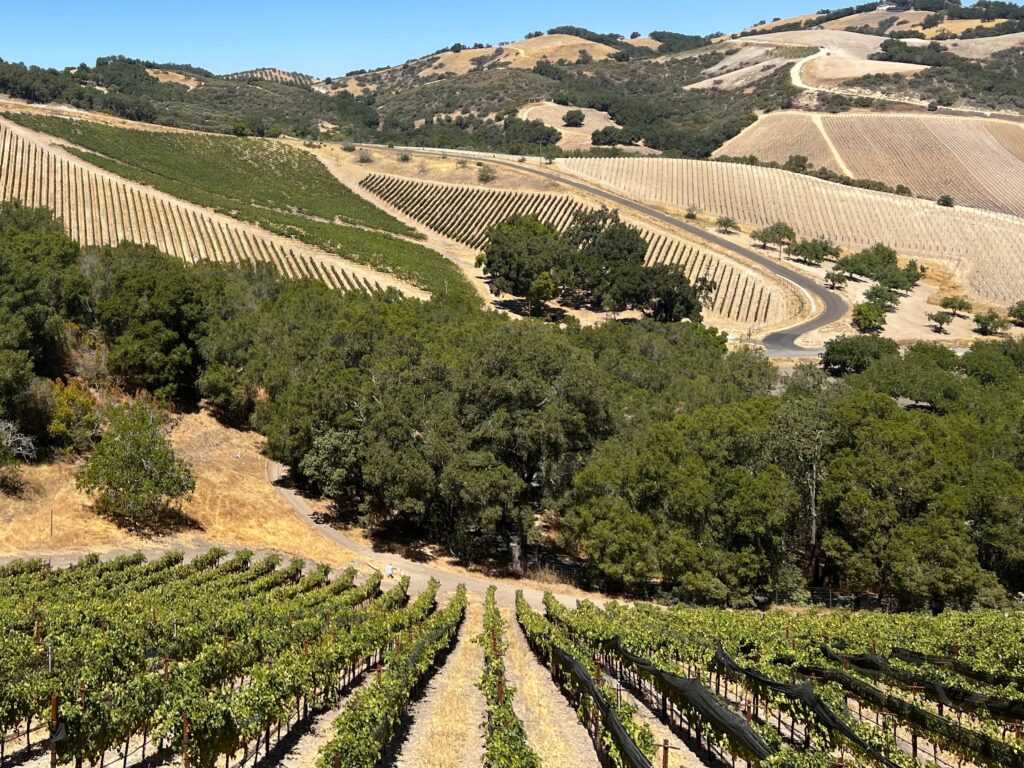 Maidie
Jim's paternal grandmother, Maidie, was a whirlwind of energy. She had a lively wit and loved a good gag. The name of our first estate vineyard is apt, because this fruit is remarkably vibrant and expressive. Maidie includes 14 distinct blocks, encircling 14 acres in an amphitheater formation. Cabernet Sauvignon, Cabernet Franc, Merlot, Petit Verdot, Malbec, Zinfandel, Semillon, and Sauvignon Blanc grow from the pink limestone-riddled soil.
Grace
Jim's "Nana," on his mother's side, was a warm, welcoming Tennesseean, a devout churchgoer and a consummate hostess. She never touched alcohol but would have appreciated the irony of lending her name to a vineyard. Ten acres of Cabernet Sauvignon and Cabernet Franc vines surround our tasting room at the northeastern corner of our property. While pink limestone marks the rest of our estate, the clay-rich soil of Grace Vineyard favors white limestone.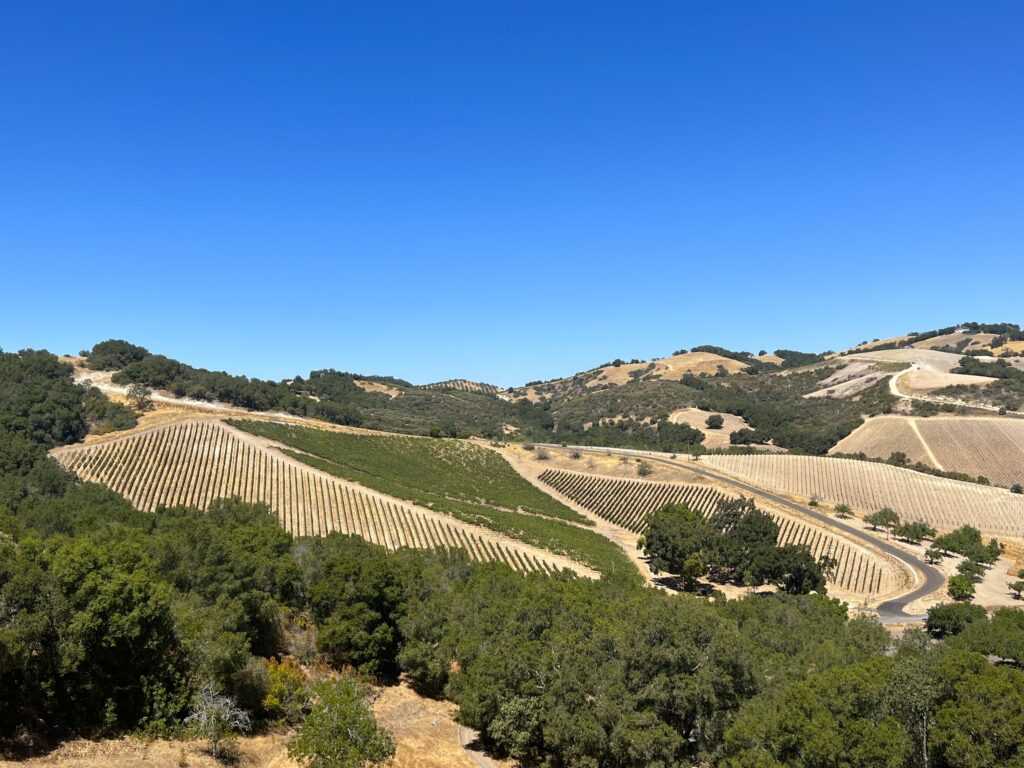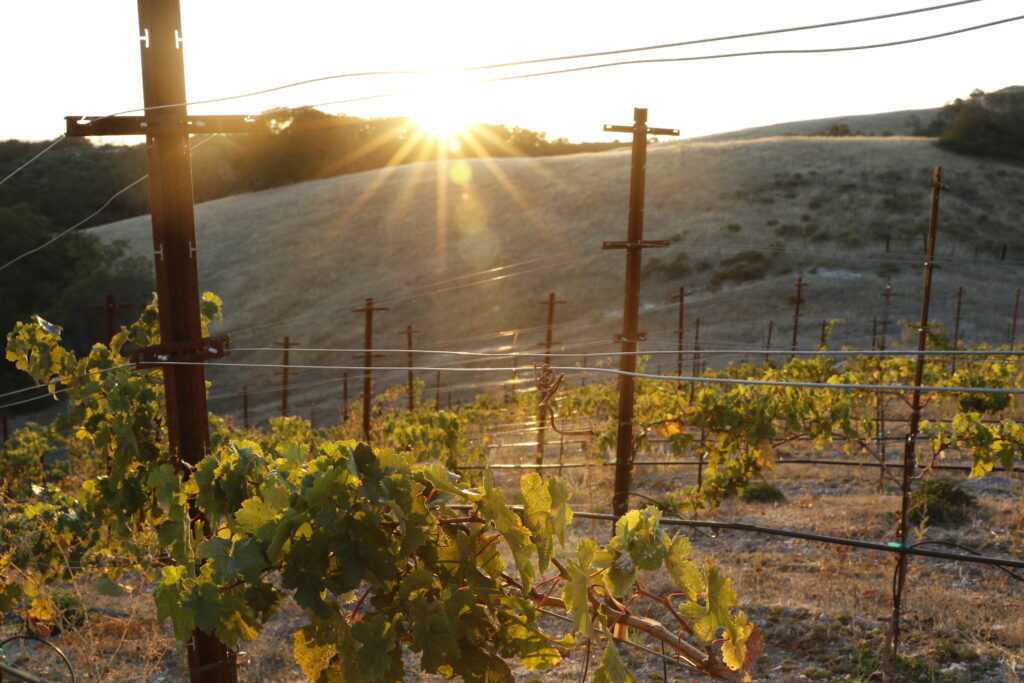 Florabel
We have exciting plans in store for the wild frontier of our Paso Robles ranch. It's a new ten-acre vineyard, occupying a hilltop on the western edge of the estate. In addition to Malbec, we'll be planting some of the newly approved grape Bordeaux grape varieties—such as Marselan and Touriga Nacional—here. We've named it after Barbara's maternal grandmother, Florabel, who ran a Texas cattle ranch alongside her husband. She was wedded to the land and lived in tune with the elements.
And About McQueen…
For those of us who find ourselves flummoxed when asked to describe a certain wine, it can help to taste another wine as a point of comparison. That's where McQueen comes in. Every year, we source fruit from a nearby local vineyard, just to provide some contrast. The McQueen Cabernet Sauvignon blends shed light on what makes the terroir and microclimate at Sixmilebridge so very special.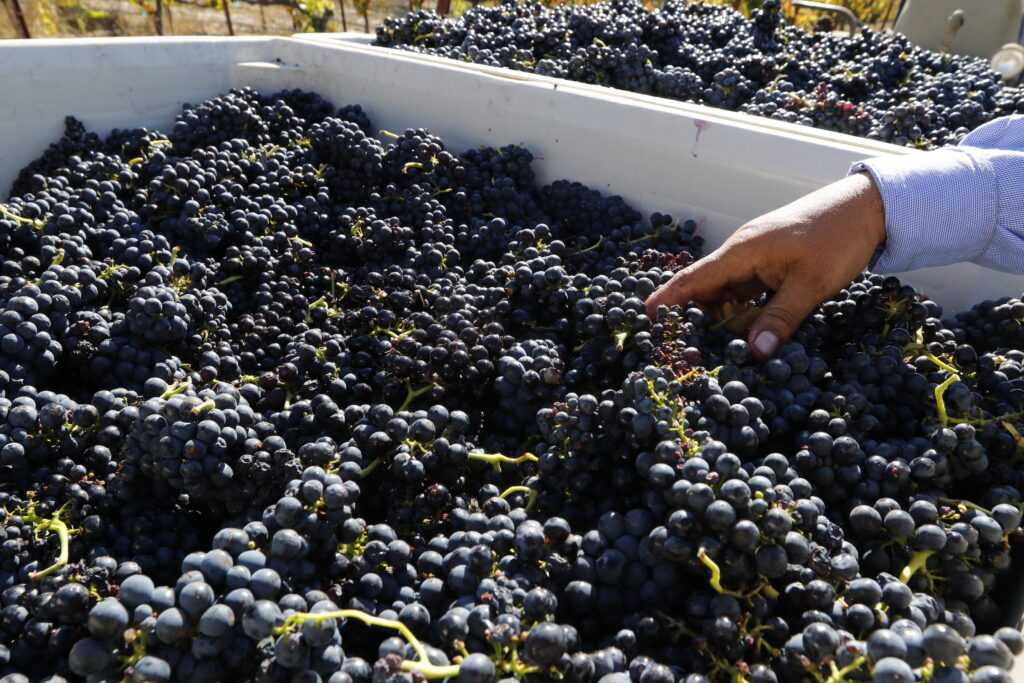 Our Offerings