About
Meet the People, Learn the Legend
Connections,
Past & Present
Our story stretches from the Atlantic Coast of Ireland to North Texas to these rugged hillsides off the Pacific Coast of California. Our people come from farms and theaters and newsrooms, from the East, the South, and the West. Our timeline begins back in 1852. But before we get to that, please allow us to introduce ourselves today.
Be yourself; everyone else is already taken.
Meet Your Hosts
Jim & Barbara Moroney
Proprietors
It was the mid-1970s when Jim said to Barbara: "One of these days the company I work for is going to make me retire. When they do, I want us to start a winery." The two Dallas-born Stanford students were in love. They spent many college weekends exploring the Napa Valley and tasting and learning about Cabernet Sauvignons and Bordeaux-style blends.
The intervening 40 years were full of raising five children, but when they had spare time, they visited wineries all over the world. On a visit to Cambria in 2010, they made a wine-tasting detour to Paso Robles. They saw breathtaking rolling hills and vineyards and said, "This is where we want to build our winery." They planted vines in 2013 focusing on red and white Bordeaux varietals. 2016 was their first vintage.
Anthony Yount
Winemaker
Anthony's wines have twice placed in Wine Spectator's "Top 100," but he'd prefer that you not know that. Because in his view, if you can identify a wine as his, he's done his job all wrong. "It's the vineyard," he insists, "not the man." And oh, these Sixmilebridge vineyards. They're like nothing else. Anthony also makes white wines under the Kinero Cellars label, and a red from the Yount family ranch, Royal Nonesuch Farm, as well as other award-winning bottlings.
Lindsay Peugh
Assistant Winemaker
Lindsay grew up in the Bay Area with her two brothers, Stewart and Spencer. She is smack dab in middle. Most summers were spent either on the shores of Clear Lake or wandering the Sierra Nevada mountain range; specifically around the Lake Tahoe basin.

Lindsay's loyal sidekick of 8 years is her dog, Sequoia. She is named after the Giant Sequoia redwoods that her red fur matches perfectly. An avid explorer, hiker, and camper, you can be sure that in her spare time she's scheming her next trip to the mountains.
An Ag. Business Marketing graduate of Cal Poly, SLO, Lindsay stepped into the world of wine as a tasting room educator in 2011. Since then, she's come to know the passion and grit it takes to bring wine into its final form and looks forward to chasing the exciting experience of wine with us here at Sixmilebridge.
Hillary Yount
Vineyard Manager
California vinetending runs in Hillary's blood; her great-grandfather was a pioneering viticulturist in Lodi, and she still carries around his field notebook. She studied agriculture at Cal Poly before coming to Paso Robles. Hillary has seen scores of vineyards in this region, and the steep, unforgiving slopes of Sixmilebridge never fail to take her breath away. In her free time, she dry-farms head-trained Grenache, Syrah, Graciano, Clairette Blanche, and raises, with Anthony, two sweet children, on York Mountain, at Royal Nonesuch Farm.
Rosie Behrens
DTC Manager
At Cal Poly, Rosie studied biology and chemistry, in preparation for a career in biotech. Sure, she did most of her studying at a wine bar, and sure, she seemed to know more about wine than she did about molecular interactions. And even after she started working in biotech, she still found herself working in a tasting room. It was just a couple of days a week, merely a side hustle. Then, one day, she succumbed to the inevitable, quit biotech and began her wine-industry career in earnest. Prior to joining Sixmilebridge, Rosie was the direct-to-consumer manager at Brecon Estate.
Jamie Robinson
Tasting Room Manager
Growing up with an Italian father and in Paso Wine country, it's wine that really runs through Jamie's veins. She left the area only briefly to attend Fresno State where she earned her bachelor's degree in Agri Business and true to her roots, took a number of enology courses along the way. Since coming home, she's worked solely in the wine industry and quickly learned that wine and customer service is where she thrives the most. On her days off you can find her and her husband chasin' adventure and their two youngins.
Chris Hooper
Tasting Room Educator
It's not every day that you meet a retired Department of Corrections parole agent in a wine-country tasting room, but in his previous career, Chris mastered the art of connecting with people—and that includes those people who did not, particularly, want to see him. Today, in the tasting room, Chris's charm is infectious and his capabilities are endless. He and his wife Erika live on 50 acres, in the company of horses and olive trees.
Caitlin Moroney
Social Media Coordinator
In a former life, Caitlin was vice president at a large public relations firm in San Francisco. She now lives in Dallas and spends most days running after two young children. Caitlin manages Sixmilebridge's social media accounts and thanks you kindly for snapping a photo while you're visiting our tasting room. She adds: "Tag us, won't you? We're at @Sixmilebridgevineyards."
The Legend
of Sixmilebridge
The storyline and bloodline behind Sixmilebridge stretch across continent and ocean, decade and century, to the village of Sixmilebridge, in County Clare, Ireland in 1852. That year, the landed gentry of the region sent a militia to try to coerce eighteen farmer tenants to vote against their own interests. The citizens refused. When they gathered to protest the strong-arm tactics, the militia responded by opening fire, killing six and wounding eight.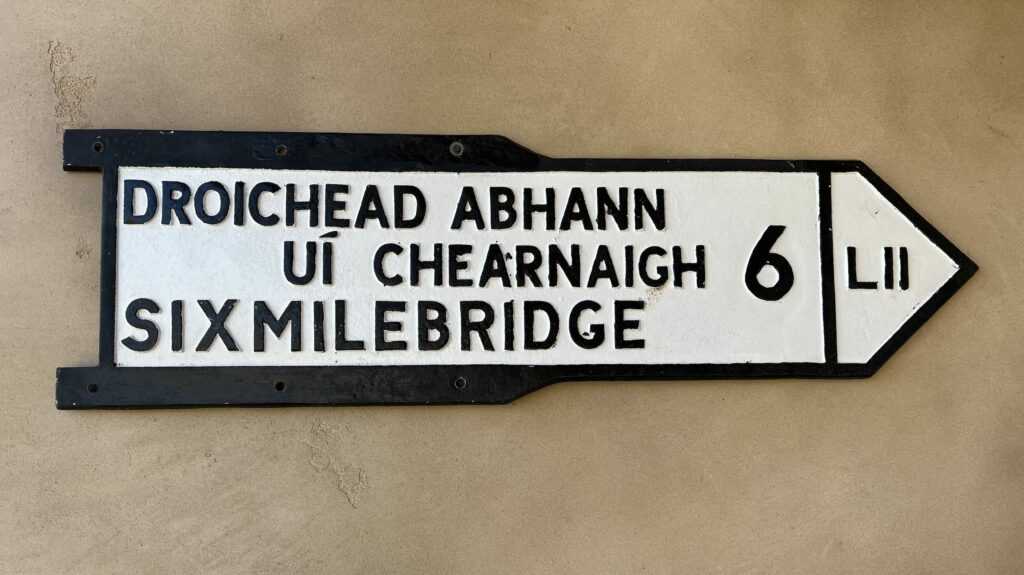 When the smoke had settled and the dust had cleared, a red ceremonial hat, called a "biretta," lay on the cobblestones, two holes marking where a bullet had passed clean through it. The biretta's owner, Father Michael Clune, miraculously survived. Later, Zachariah Wallace, editor of The Anglo-Celt newspaper, was charged with libel against the state and imprisoned for six months after describing the event in print as "willful and deliberate murder."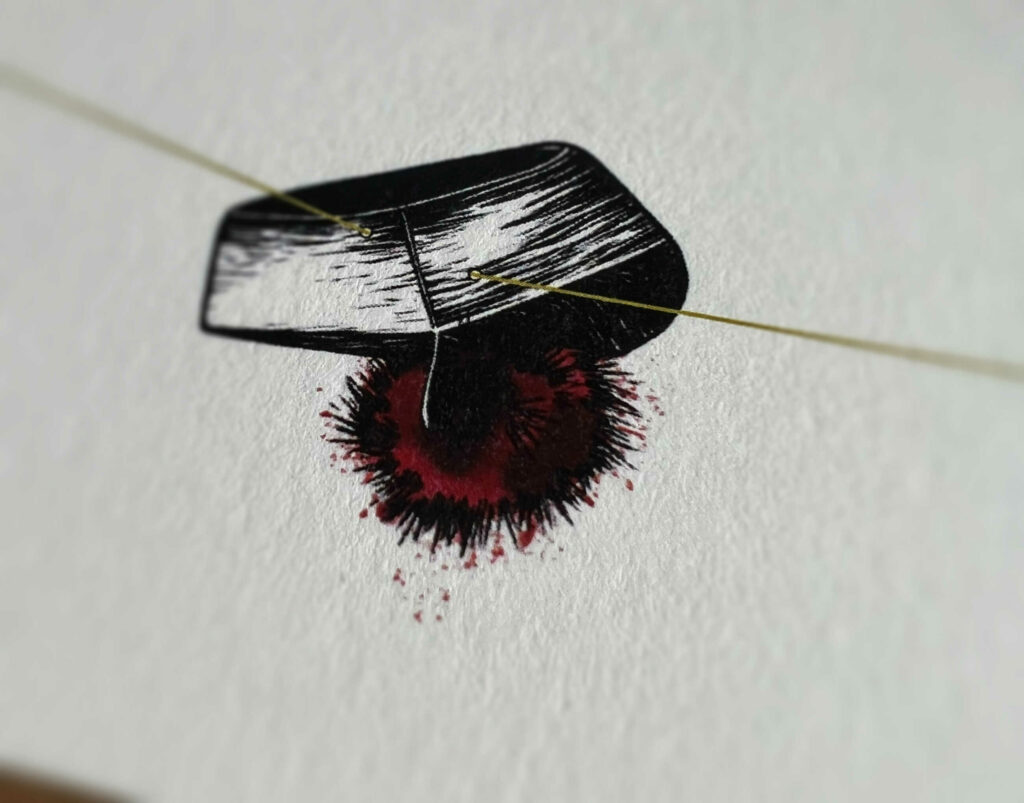 That same year, a young man named Jacobus Moroney left Sixmilebridge and the unthinkable memories of that day, and struck out in search of a better, freer life. Jacobus, along with his wife and son, James, landed in Texas, where James's great-grandson, our proprietor Jim Moroney III, would devote his career to supporting the free press. The Dallas Morning News would earn three Pulitzer Prizes and many other honors under Jim's leadership as its longtime publisher.
To Jim, and to all of us, Fr. Clune's bullet-hole-ridden biretta is symbolic of the ongoing struggle to support the democratic process. Our logo depicts the hat hanging from a taut line, as straight as the path of a bullet, as strong as blood, as long as a story well told.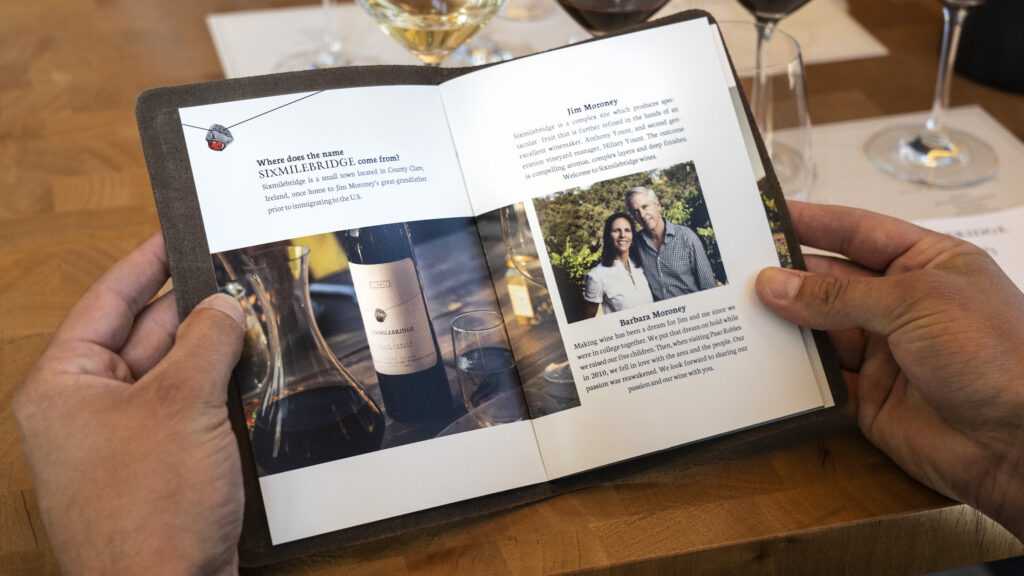 Dance first. Think later.
It's the natural order.