As we spring into a new season, it's incredible to see the vineyard coming to life. We haven't drowned in Paso quite yet, although the team agrees…we came close.
We didn't want to change the world, but one of these days, we did want to start a winery. So we did. Ten years ago. A decade. Sure it doesn't seem that long since we planted Maidie (our first vineyard) in 2013 and Sixmilebridge was officially a start-up. Fortunately, we were rather low tech, so we had no money at Silicon Valley Bank..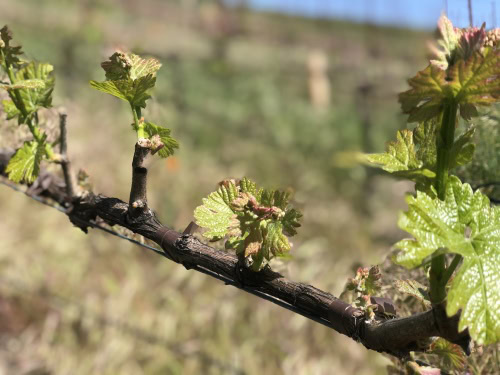 We planted about 16 acres to the five Primary Bordeaux red varietals, tossed in a little less than an acre of Zinfandel, and mixed it with some Sauvignon Blanc. 
Really!  These last two are planted in the same block with the Zin on top and the SB beginning on the same rows, just lower down. Not sure what the person laying out the vineyard was smoking, but it must have been good. I'm pretty sure he doesn't remember what he was smoking or that he planted two different varieties in the same rows.
Maybe he knew just what Anthony thought about Zinfandel and was setting up an excuse to take it out. Need to ask Anthony about that. As I recall, he and Kevin were buddies. Hmmm…