The Sixmilebridge estate had a good growing season through August. While we did not get much rainfall in January through March, our temperatures did not spike much either on the low end or high end. We had comparatively warmer weather than usual, which did give us the second earliest start of our seven harvests, 2016-2022. We picked our Sauvignon Blanc on August 15th, which was second only to our first harvest (those overeager youngsters!) in 2016 when the Sauvignon Blanc was picked on August 11th.
This "earlier" trend played out with harvesting of Maidie Vineyard Merlot, Malbec, Zinfandel and Block 7 Cabernet Sauvignon. September 2nd we had harvested most all the Grace vineyard's Cabernet Sauvignon, leaving only the block 16 Cabernet Franc untouched.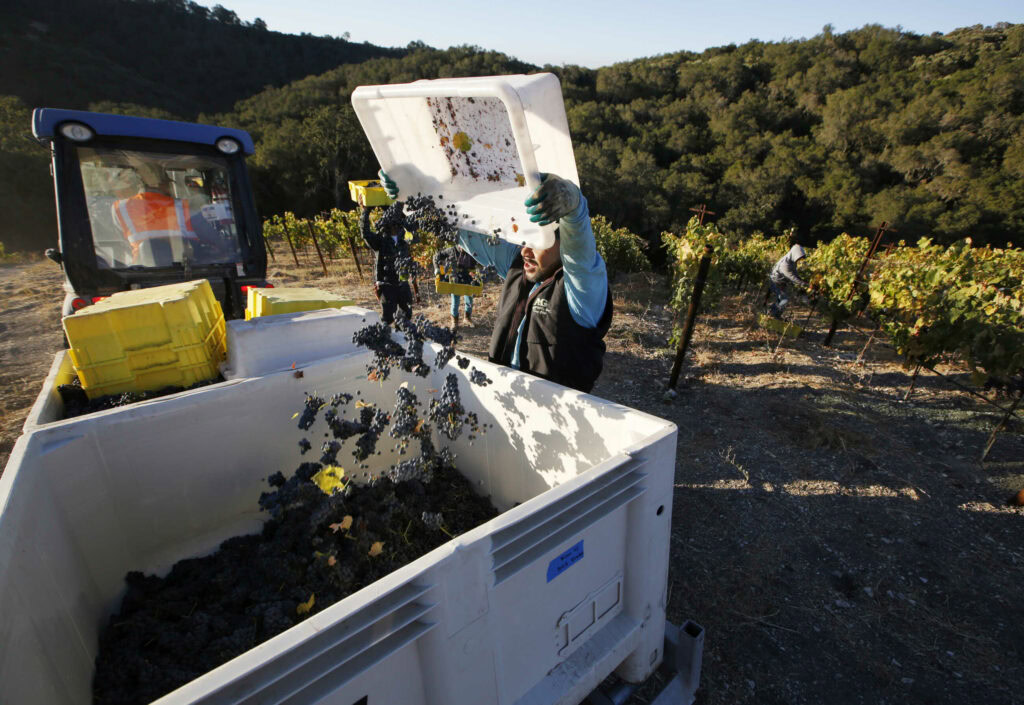 As Monty Python's Flying Circus would say, "now for something completely different."
Then it hit. Beginning September 2nd, the highs over the next five days all spiked over 100 degrees. These days were the warmest of this harvest season. Naturally, sugars in the grapes rose, as did the threat of desiccation of the fruit. It reminded us of the 2017 heat wave around Labor Day weekend of that year. Fortunately, we are usually a little cooler at our Sixmilebridge site. On top of that, we had shade cloth on most of the vines that had yet to be picked, which no doubt helped spare a lot of fruit from turning to raisins. We feel fortunate to have gotten most of the early ripening fruit off before the heat wave. When all was said and done, we ended our picks with comparable tonnage to harvest 2021.
The moral of this story is that nature is in control and we can only adopt practices to help be prepared for it.