2023 marks the first year that Sixmilebridge wines will be produced on property, in our very own production facility! As some of you know, from 2016 through 2022 we rented production space to craft our wines.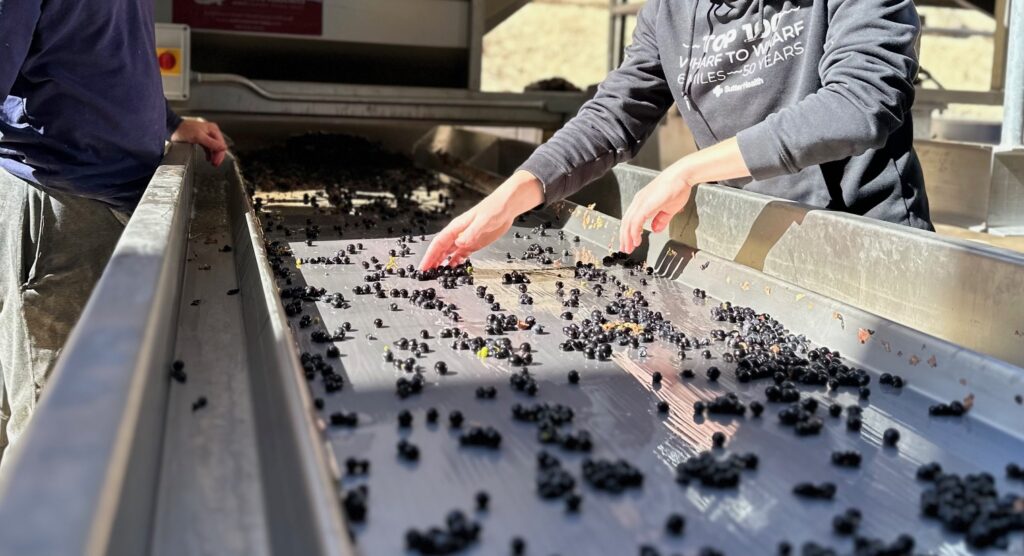 The team behind making the 2023 vintage of Sixmilebridge wines are Anthony Yount, Winemaker, Lindsay Peugh, Assistant Winemaker, and production crew, Chas Cook, and Kyle Moroney. We're very excited to have Kyle, to be the first one from our family to participate in the production of our wine, and to learn this important part of the Winery business.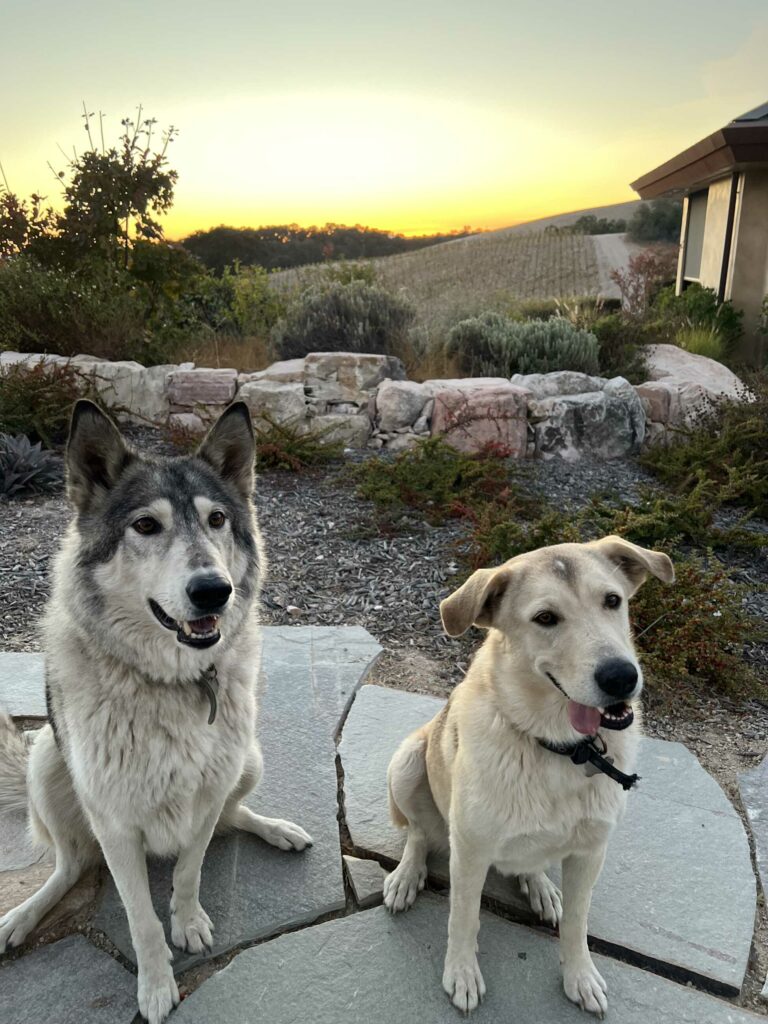 Oh yeah…we also have two temporary winery dogs. Daenerys on the left, and Galadriel on the right. Better known by their friends as Dany and Gally. They are Kyle's pups and for the first time they get to go to work and spend their day hanging out with the production crew.
No doubt, it's truly a dog's life.